Case study
ProActiveEd Program Boosts Instructional Leadership at Van Buren Elementary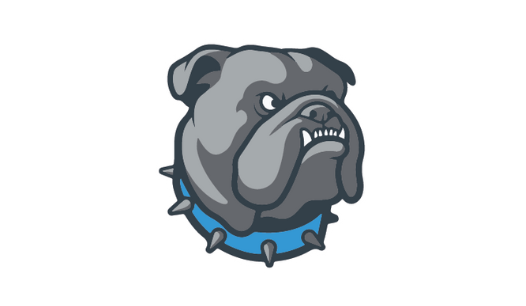 2020-2021 School Year
Van Buren Elementary was 14% behind the state in English Language Arts and 11% behind in Math.
2021-2022 School Year
Impressive academic gains were made by focusing on remediation, revealing a need to improve first instruction to create a more sustainable culture of excellence.
2022-2023 School Year
Changes at the highest levels of administration will emphasize the need for continuity of the work started in bolstering first instruction through language-rich classroom practices and culturally responsive teaching.
About Van Buren Elementary
Beloved by families and the community, Van Buren Elementary School in Oklahoma City serves over 300 students in kindergarten through fourth grade. The student population is made up of at least 64% English Language Learners (ELL). Principal Nikki Coshow led Van Buren with a can-do attitude and was actively involved in all aspects of the school's activities.
The Goal
Collaborating among school leadership, Nikki Coshow's focus was to "push every student to academic excellence through the effective use of Oklahoma State standards, focusing on the needs of sub-populations, and using data effectively."
The Barriers
Administrators and faculty used daily, informal small-group tutoring as a remediation tool for students who struggled in ELA. Boosting benchmark scores was a well-defined goal for Van Buren; however, the efforts put forth by administrators, while an exemplary effort in modeling, is unsustainable. While Van Buren Elementary kept pace with, or in some cases outperformed, their peer schools in their district, gaps between Van Buren students and state-wide standardized testing scores were stark.
In the 2020-2021 school year, Van Buren was 14% behind the state in English Language Arts and 11% behind in Math. Further, 96% of families report being economically disadvantaged. Data continues to show the strong relationship between low socioeconomic status and its negative impact on students' performance in school.
The Solution
Determined to overcome the challenges they faced, with the help of ProActiveEd, Coshow and her staff began the path toward becoming a ProActive School.
As any ProActive School journey begins, the ProActiveEd team collaborated with Van Buren educators to first focus their efforts on carefully selected power initiatives. Faced with challenges among staff and administration, ProActiveEd worked closely with Coshow to build a collaborative culture that would ultimately drive the shift necessary to impact student achievement. Given that the school needed to boost student achievement overall and that its student population is made up of at least 64% English Language Learners (ELL), Coshow and her team knew they would have to dedicate time and resources to support their goals.
In pursuit of these initiatives, Van Buren educators and the ProActiveEd team honed in on Data-Driven Instructional Cycles® that are proven to, when done effectively and with fidelity, positively impact student achievement. Areas of focus in this first year of engagement included intense strengthening of PLC practices, focused lesson preparation, and intentional language-rich instruction in classrooms.
First-Year Results
Data and survey responses from Van Buren educators were collected at select milestones throughout the year using ProActiveEd's innovative Progress Monitoring Tools. Highlights of the first-year results are outlined below.
Grade 3
In Grade 3 teachers asserted that in all the following influence areas, they were 100% compliant with all expectations:
● Standards: Deconstruction
● Standards: Success Criteria
● Data Analysis
● Assessment Literacy: Learning Progressions
● Assessment Literacy: Assessment Items
● Instruction: Language-Rich Interactive Classrooms
● Instruction: Culturally Responsive Teaching
Fidelity scores refer to teachers' self-assessment in the areas identified. When fidelity scores of 100% are compared to very low benchmark scores, the calculation is mathematically unsolvable. These assertions translate to an undefined relationship between the adult influences in each area and student achievement. As a result, further focused study and monitoring are necessary to define the relationship that each adult action has on student achievement and to develop a common language for teachers to examine gaps in instructional practices and areas for improvement.
Over the course of the school year, however, benchmark scores in both ELA and Math had a steady increase from 31% to 62% which could possibly be attributed to the intense remediation done; again further study is necessary to identify the causes of this growth.
Grade 4
In Grade 4, the highest correlation was seen in the area of culturally responsive teaching with an average fidelity score of 81% and student achievement averages of 71% in ELA and 72% in Math by the end of the school year.
Next Steps to Becoming ProActive
The coming year will prove to have its own new challenges with a change in principal and assistant principal as well as other key faculty positions. Anticipating these challenges and dedicated to a smooth transition, a ProActiveEd consultant met with the Van Buren staff to capture the values and traditions inherent to the school's culture that were important to communicate to the new principal, Joselyn Lundy.
Under Lundy's principalship, Van Buren remains committed to being a ProActive School. Observations about PLCs indicate a need for continued support in 1) strengthening effective first instruction, 2) a deeper understanding of the effectiveness of proper data analysis, and 3) creating a common language among educators to improve instructional practices, collaboration, and communication.
ProActiveEd is committed to a continued partnership with Van Buren educators to address this culture and shift toward being more instructional and culturally impactful in the 2022-2023 school year. Van Buren staff will benefit from resolutely and consistently carrying on these initiatives into the following school years to see noteworthy performance growth.