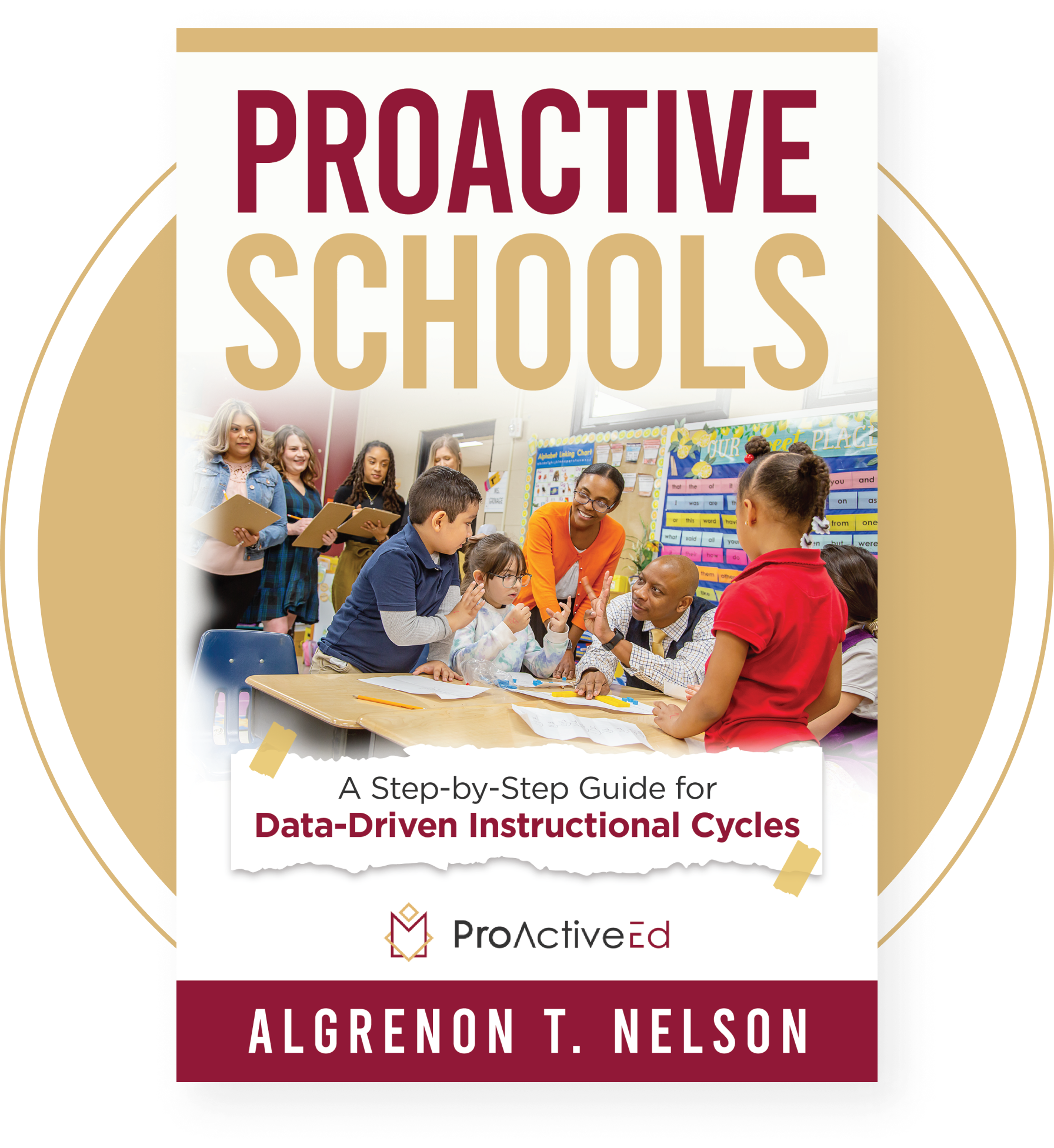 ProActive Schools: The Book
ProActive Schools a Step-by-Step Guide for Data-Driven Instructional Cycles
What's the first thing we do when we plan a road trip to a place we've never been? Before we book the hotel we probably Google the directions. Even though we'll use the GPS to get there, we'll want an overview before we pack the car. Even ProActive Schools need a roadmap and we're delighted to bring you one.
It's an exciting time for ProActive Ed and its founder A.T. Nelson as he unveils his first book ProActive Schools a Step-by-step Guide for Data-Driven Instructional Cycles. After 15 years of working with schools and developing systems for bringing effective teaching and learning that improve student academic achievement, A.T. has put pen to paper and given educators across the country an insight into how to drive their instruction through standards study, data analysis, assessment literacy, and instructional planning. 
A Map for Data-Driven Instructional Cycles
This book is very much like using a map. When we study state standards, we look at the destination. We have an overview of where we are supposed to take our students by the end of the year. When we look at data analysis, it's like checking the gas gauge to determine if we need to stop for gas before we get to our next destination. When we focus on assessment literacy, we analyze the car's condition before leaving to avoid any problems along the way. Finally, when we plan our instruction, it's like planning our itinerary. We plan on meal stops and bathroom breaks, places to stretch our legs, and all the sights we'll see along the way and at our final destination.  
The book is for new and veteran teachers navigating chaotic or nonexistent school systems. Each chapter defines the copious acronyms that inundate education to establish a common language for all educators. Much like a travel journal, there are spaces for note-taking and reflection. For teachers ready to dive into the how of implementation, this book answers those questions and gives practical steps to applying systems that help get you and your students from the beginning of the year to a successful end of the year.  
A.T. – the Author
This book comes from a NASA engineer turned high school teacher and administrator. So he has looked at some intricate flight plans in his former career. He's worked through the possibilities of what can go wrong and found ways to prepare for them. A.T. has navigated getting astronauts to the moon, so writing a road map for improving school systems was a logical next step as an educator. As a systems engineer, A.T. has defined the what, why, and how to develop systems for getting things done in schools. 
While you could read the book from cover to cover, it's not designed that way. Instead, it's a practical guide that meets teachers where they are and supports them in getting where they need to be. 
ProActive Ed is bringing nuggets of wisdom for teachers and administrators to implement systems that support teaching and learning for the benefit of students across the planet.

*For more information on how his new book, stay tuned to  PDinaPOD for an upcoming podcast about ProActive Schools A Step-by-Step Guide for Data-Driven Instructional Cycles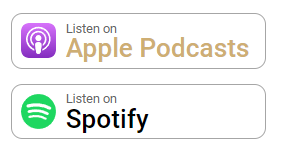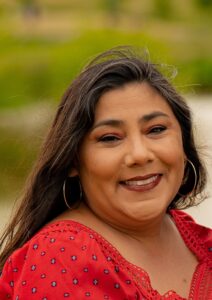 Contributed by Regina M. Argueta-Misra, Educational Consultant for ProActive Ed.